Are you looking for a lift maintenance service contract? We can help.
Whether you're a lift owner/operator or responsible for property maintenance it's your legal obligation to ensure all your lift installations are in safe working order and up to date. Finding a trustworthy provider of lift service contracts is therefore essential. At P&P we provide service contracts that suit our clients needs providing the reassurance and flexibility to meet all their needs.

LIFT SERVICE CONTRACTS
All of our service and maintenance contracts include:
Regular maintenance visits: Our engineers will inspect, clean, lubricate and adjust all necessary components for optimal lift performance and safety.
Condition reports: We'll provide reports that outline the work carried out providing details of any faulty components, with details of possible upgrades/refurbishments to reduce running costs and improve lift efficiency.
We can also provide personnel to carry out all tests and examinations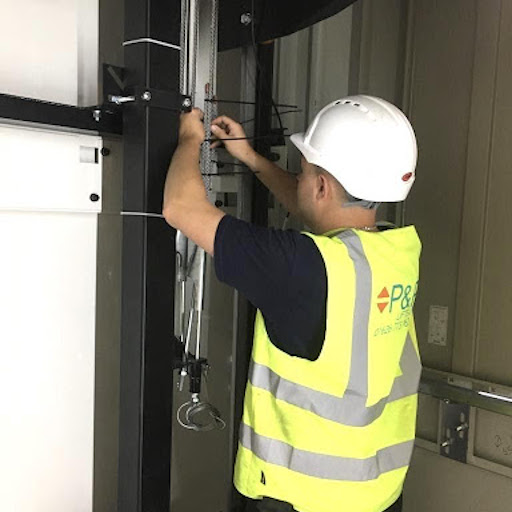 Choose the right lift service level for your needs.
We offer two types of service contracts: standard and comprehensive.
We've listed the features of each package to help you choose the best one for your needs.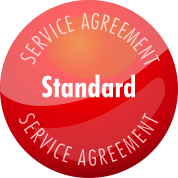 Regular servicing at specified intervals
Preventative maintenance
Condition report on request
On the spot repairs
Phone monitoring
Optional extras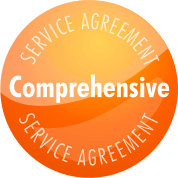 Regular servicing at specified intervals
Condition report on first visit
Preventative maintenance
Normal working hours emergency breakdown cover
On the spot repairs
Optional extras include:
24-hour/weekend emergency breakdown cover
Bespoke service contracts to suit your needs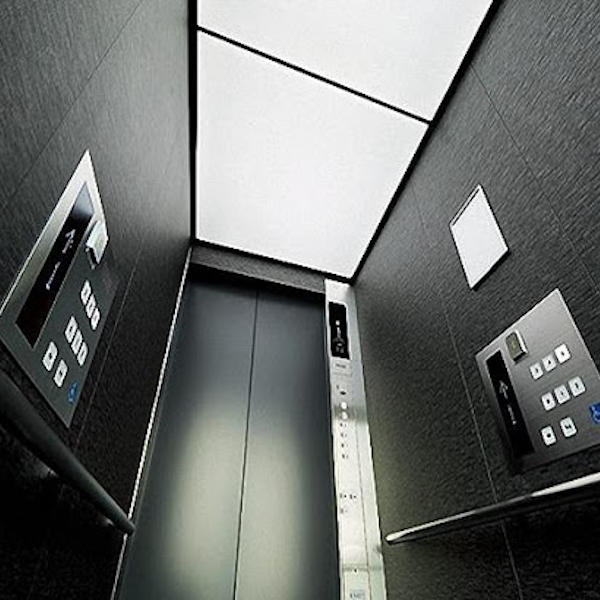 Lift Maintenance
Lift maintenance carried out by expert lift engineers and in accordance with the current Lift and Health and Safety Regulations.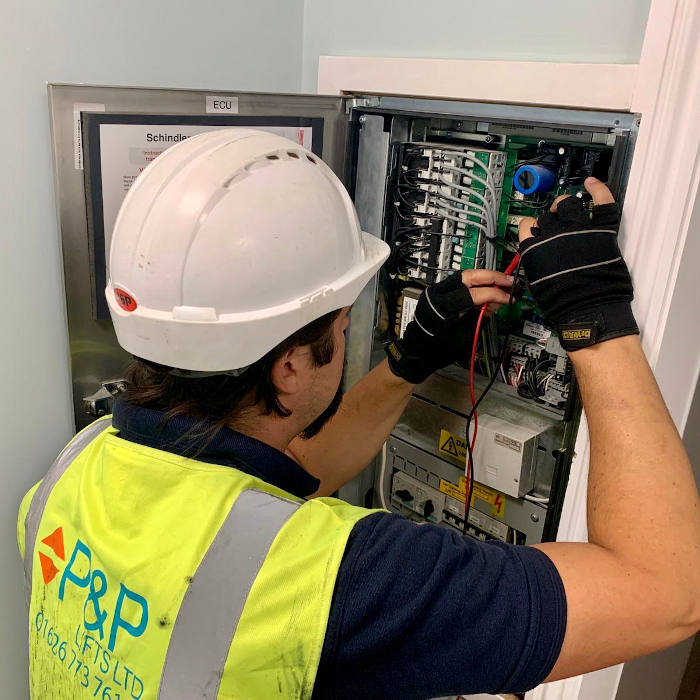 Lift Repairs
Dedicated experienced lift repair teams covering the south-west area with a wide range of experience.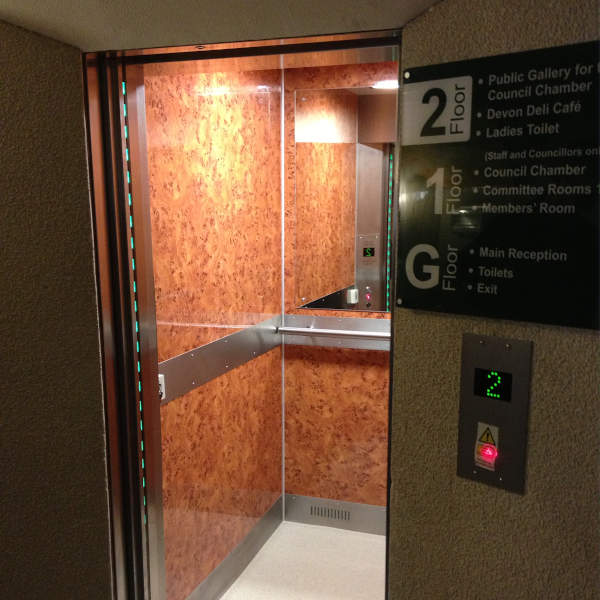 Refurbishments
Free site survey carried out by an experienced lift technician offering the best options available for the lift refurbishment.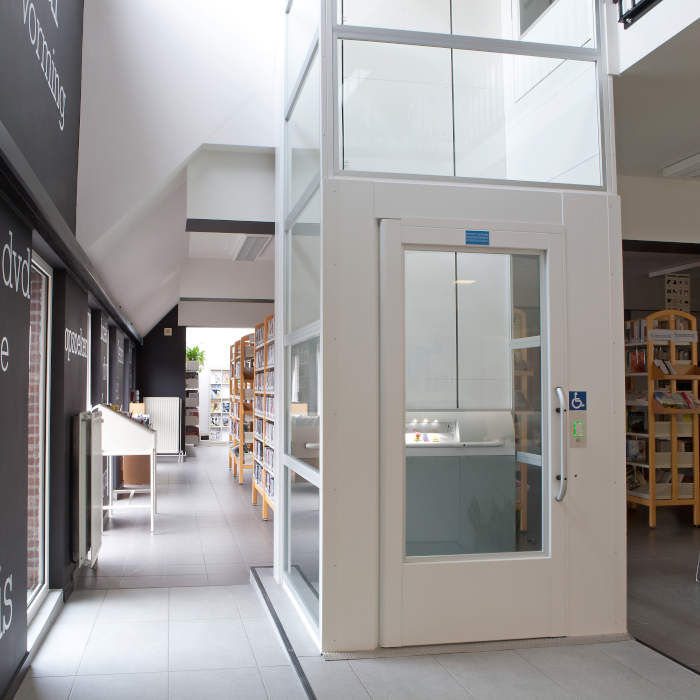 Lift Installation
We offer a wide variety of lifts with the latest technology resulting in a reliable and safe functionating lift.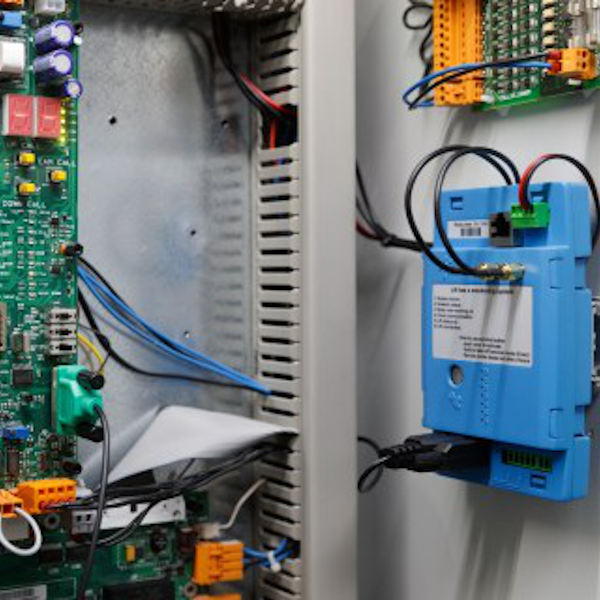 Remote Monitoring
We offer cost efficient IoT/monitoring system for all Otis, Orona, Schindler, Kone, Thyssen and open lift control panels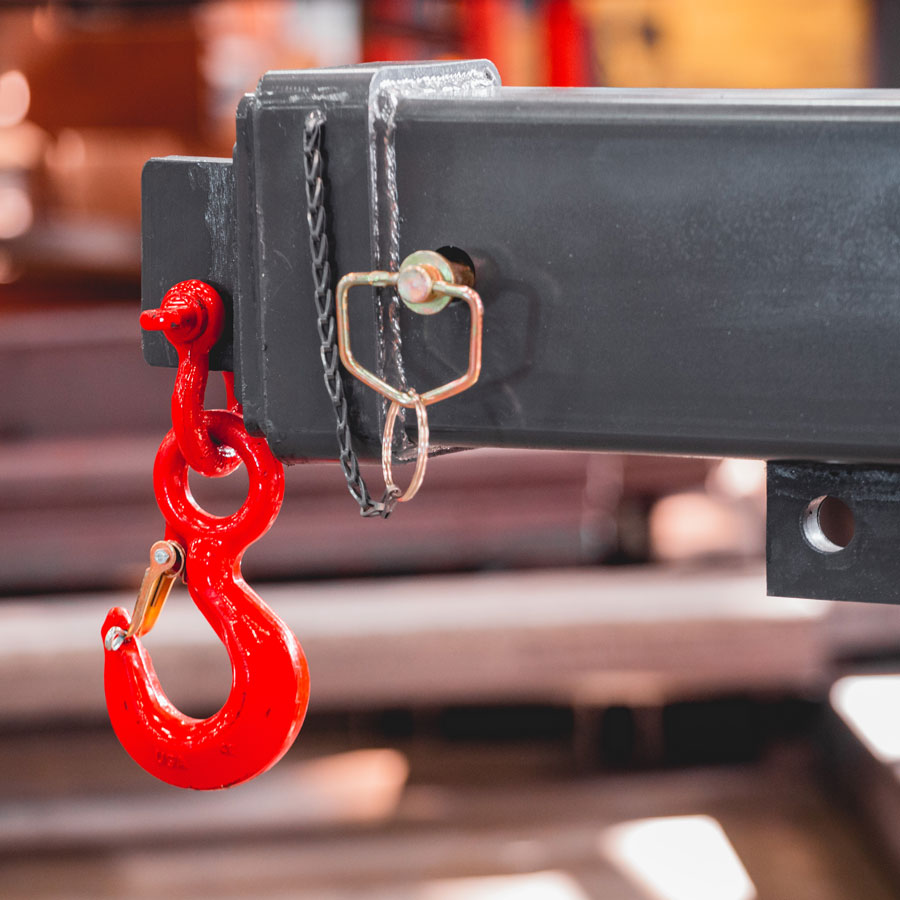 Shaft Beam Testing
P&P Lifts carry out lift shaft and motor room beam and lifting eye testing. Providing full certification.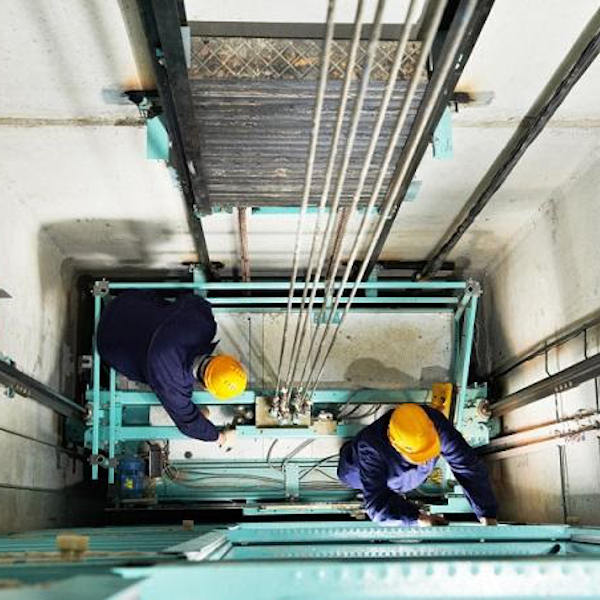 Lift Inspections & Reports
You may be eligible for a free lift condition report detailing all the lift defects and any upgrades required by H&S regulations.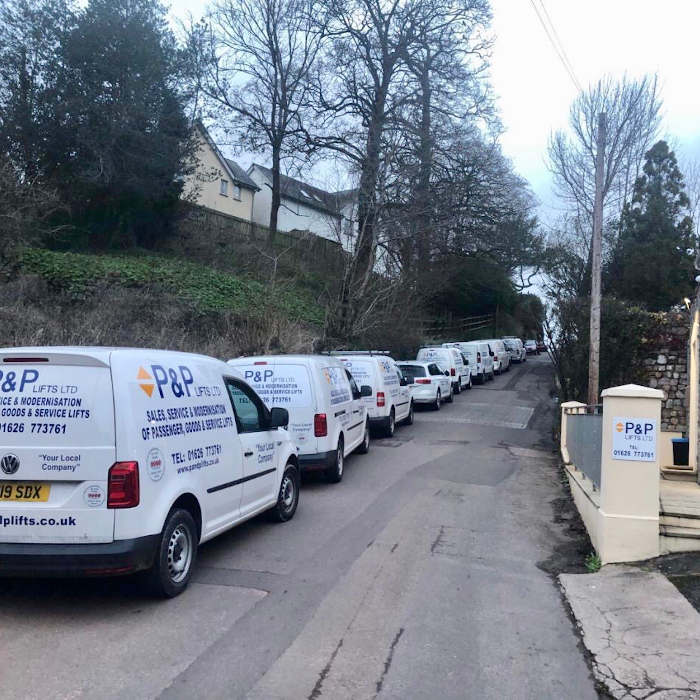 Emergency Callout
Our qualified lift technicians are on hand with over 30 years' experience within the lift industry.

Get in touch
TO FIND OUT MORE ABOUT OUR EXTENSIVE RANGE OF SERVICES, FILL OUT THE CONTACT FORM AND ONE OF OUR TEAM WILL CALL YOU BACK.
ALTERNATIVELY, CALL US NOW TO SPEAK WITH ONE OF OUR TEAM.
"Many thanks for the report and your support with this one. You've kept me up to date, communicated with us excellently and solved the issue. I really couldn't ask for more."
Kristian Holden,
Axess 2 Ltd
"We changed our lift service company several years ago to P&P Lifts. From day one and over the subsequent years, we've received first class service. There is always someone cheerful on the other end of the phone and nothing is too much trouble, the whole team go the extra mile.  The company always demonstrate total professionalism and their service is exemplary, including photos and a full-service report within 24 hours. There are certain companies in life and one wouldn't know what to do without them, P & P Lifts is definitely one of them. Highly recommended."
John Callender Company Secretary,
Inglewood Amenity Management Services company ltd
"Thank you very much for this. Your engineer was really great, cheerful and helpful. I'm so glad we moved to you from our previous lift company."
Kathy Hayes
Office Manager - Chorus