P&P Lifts have the largest fleet of fully qualified lift engineers in the South West area, Cornwall, Devon, Dorset and Somerset providing you with a quick response to emergency call outs.
Our call out engineers can respond to you whether you are in Plymouth, Liskeard, Exeter, Torquay, Taunton, Barnstaple, Newquay, Falmouth, Totnes, Newton Abbot or any other location in the four counties.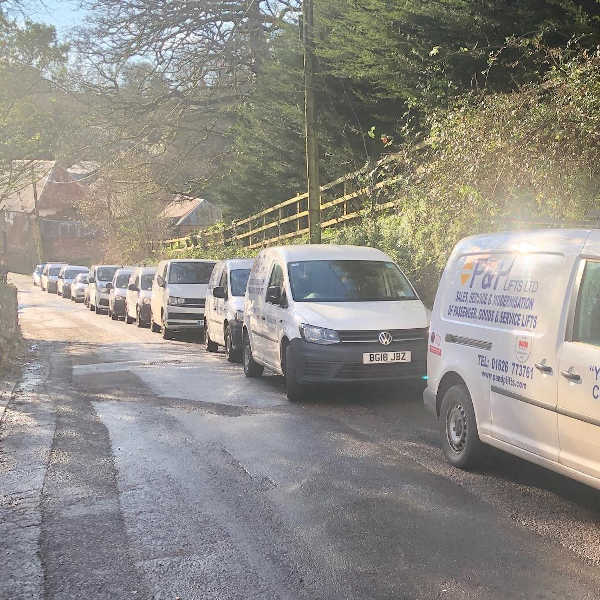 Emergency Call Out Engineers in Devon & Cornwall
Our qualified lift technicians are on hand with over 30 years' experience within the lift industry.
A large variety of lift parts are stored in our workshops to reduce the lift downtime.
We also stock a lot of old lift components that are now obsolete enabling your lift to be repaired rather than being replaced.
We can successfully work on and repair your passenger lifts, platform lifts, goods lifts, home lifts, scissor lifts, wheelchair lifts or stair lifts.

Why Choose P&P Lifts?
Affordable lift emergency call out charge
24-hour call-out response / 365 days a year
Fully qualified and experienced lift engineers
No answer machines – you will have direct contact with real people even out of hours
Our electronic reporting system provides a quick turnaround time on defects found
Transparent and accountable service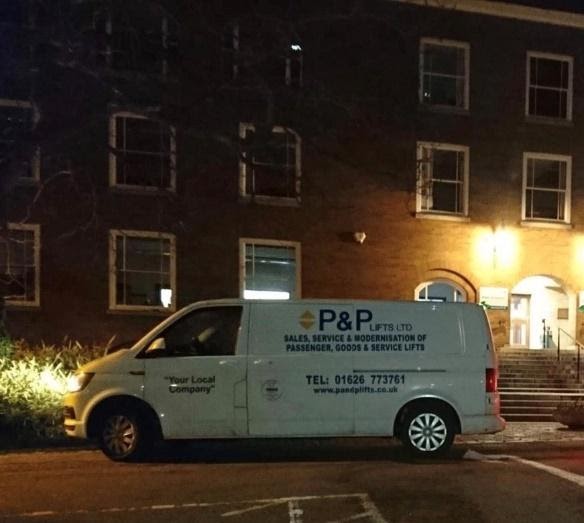 Out of Hours call outs are there to manage an incident such as releasing a passenger in the event of a trap in or making a lift safe on breakdown. Repairs are carried out where it is possible to do so.

Get in touch
TO FIND OUT MORE ABOUT OUR EXTENSIVE RANGE OF SERVICES, FILL OUT THE CONTACT FORM AND ONE OF OUR TEAM WILL CALL YOU BACK.
ALTERNATIVELY, CALL US NOW TO SPEAK WITH ONE OF OUR TEAM.
"Many thanks for the report and your support with this one. You've kept me up to date, communicated with us excellently and solved the issue. I really couldn't ask for more."
Kristian Holden,
Axess 2 Ltd
"We changed our lift service company several years ago to P&P Lifts. From day one and over the subsequent years, we've received first class service. There is always someone cheerful on the other end of the phone and nothing is too much trouble, the whole team go the extra mile.  The company always demonstrate total professionalism and their service is exemplary, including photos and a full-service report within 24 hours. There are certain companies in life and one wouldn't know what to do without them, P & P Lifts is definitely one of them. Highly recommended."
John Callender Company Secretary,
Inglewood Amenity Management Services company ltd
"Thank you very much for this. Your engineer was really great, cheerful and helpful. I'm so glad we moved to you from our previous lift company."
Kathy Hayes
Office Manager - Chorus