The Flow 2 curved stairlift is one of the most popular stairlifts on the market. The stairlift is very unique for being able to fit around very narrow curved stairs. The stairlift can accommodate multiple bends, multi flights and even spiral stairs.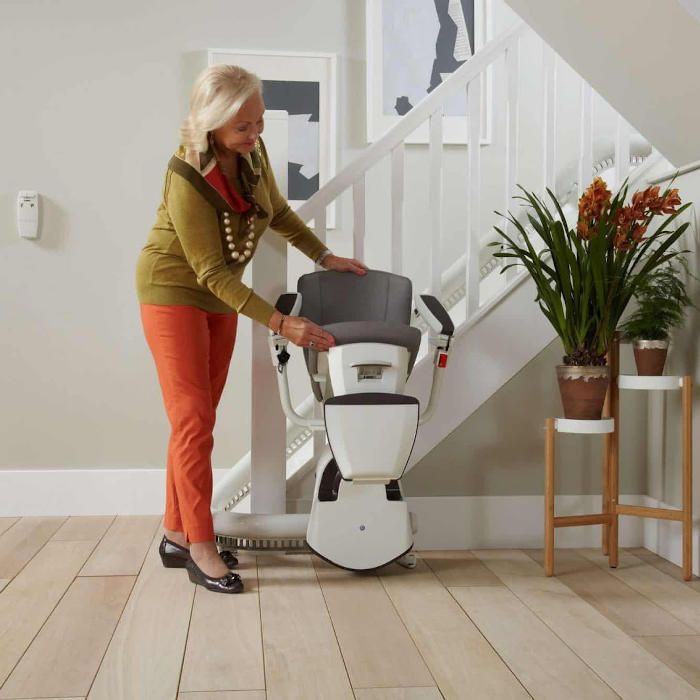 FLOW 2 STAIRLIFT INSTALLATION & MAINTENANCE
The Flow is a stylish looking product and runs on a single tube rail system that will be made bespoke to your curved stairs. The rail can run on either side of your stairs, around the internal radius (usually the bannister side) or the external radius (usually the wall side). The rail can be configured to whatever will best suit your stairs and needs.

    View the Flow 2 brochure

QUALITY Ergonomic DESIGN
The chair has curved wrap-around armrests that fold up when not in use. The chair and footrest also fold up. The chair comes in a choice of upholsteries and offers a comfortable and smooth ride up and down your stairs.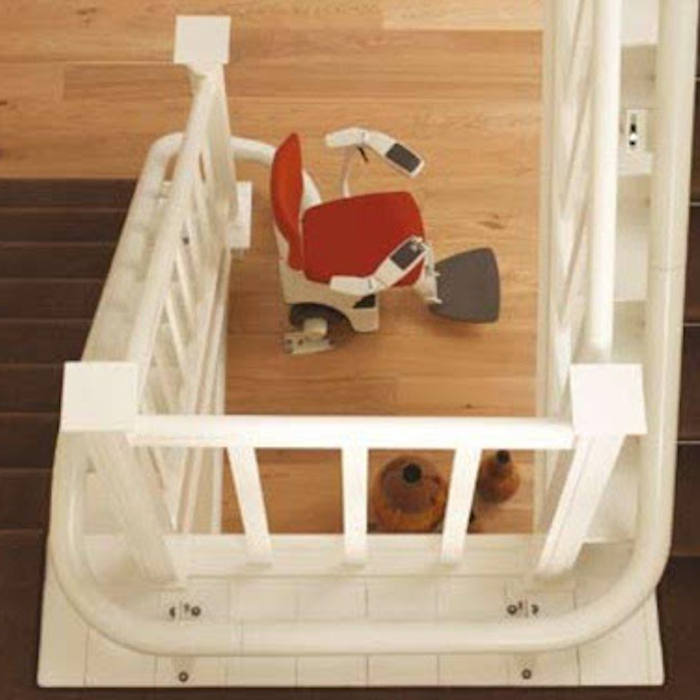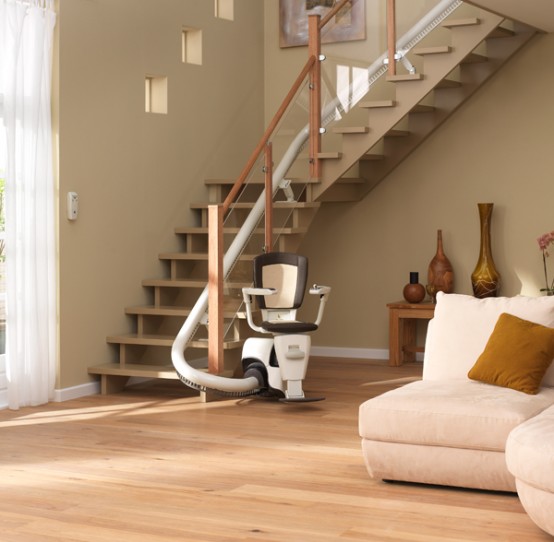 free site survey & PEACE OF MIND
We offer a free site survey and measure the stairs to provide the best price available. This product will also require a full photo survey to allow the rail configuration to be drawn up.
On a standard curved staircase, 2 engineers will normally install this stairlift within 4-6 hours.
Full maintenance and 24 months warranty are included with the option to extend this to 5 years.

Get in touch
TO FIND OUT MORE ABOUT OUR EXTENSIVE RANGE OF SERVICES, FILL OUT THE CONTACT FORM AND ONE OF OUR TEAM WILL CALL YOU BACK.
ALTERNATIVELY, CALL US NOW TO SPEAK WITH ONE OF OUR TEAM.
"Many thanks for the report and your support with this one. You've kept me up to date, communicated with us excellently and solved the issue. I really couldn't ask for more."
Kristian Holden,
Axess 2 Ltd
"We changed our lift service company several years ago to P&P Lifts. From day one and over the subsequent years, we've received first class service. There is always someone cheerful on the other end of the phone and nothing is too much trouble, the whole team go the extra mile.  The company always demonstrate total professionalism and their service is exemplary, including photos and a full-service report within 24 hours. There are certain companies in life and one wouldn't know what to do without them, P & P Lifts is definitely one of them. Highly recommended."
John Callender Company Secretary,
Inglewood Amenity Management Services company ltd
"Thank you very much for this. Your engineer was really great, cheerful and helpful. I'm so glad we moved to you from our previous lift company."
Kathy Hayes
Office Manager - Chorus